우리말에 없는 외국어의 소리를 표현하기 위한 새로운 한글 디자인 프로젝트
A new Hangul design project for phonetic transcription of foreign languages absent in Korean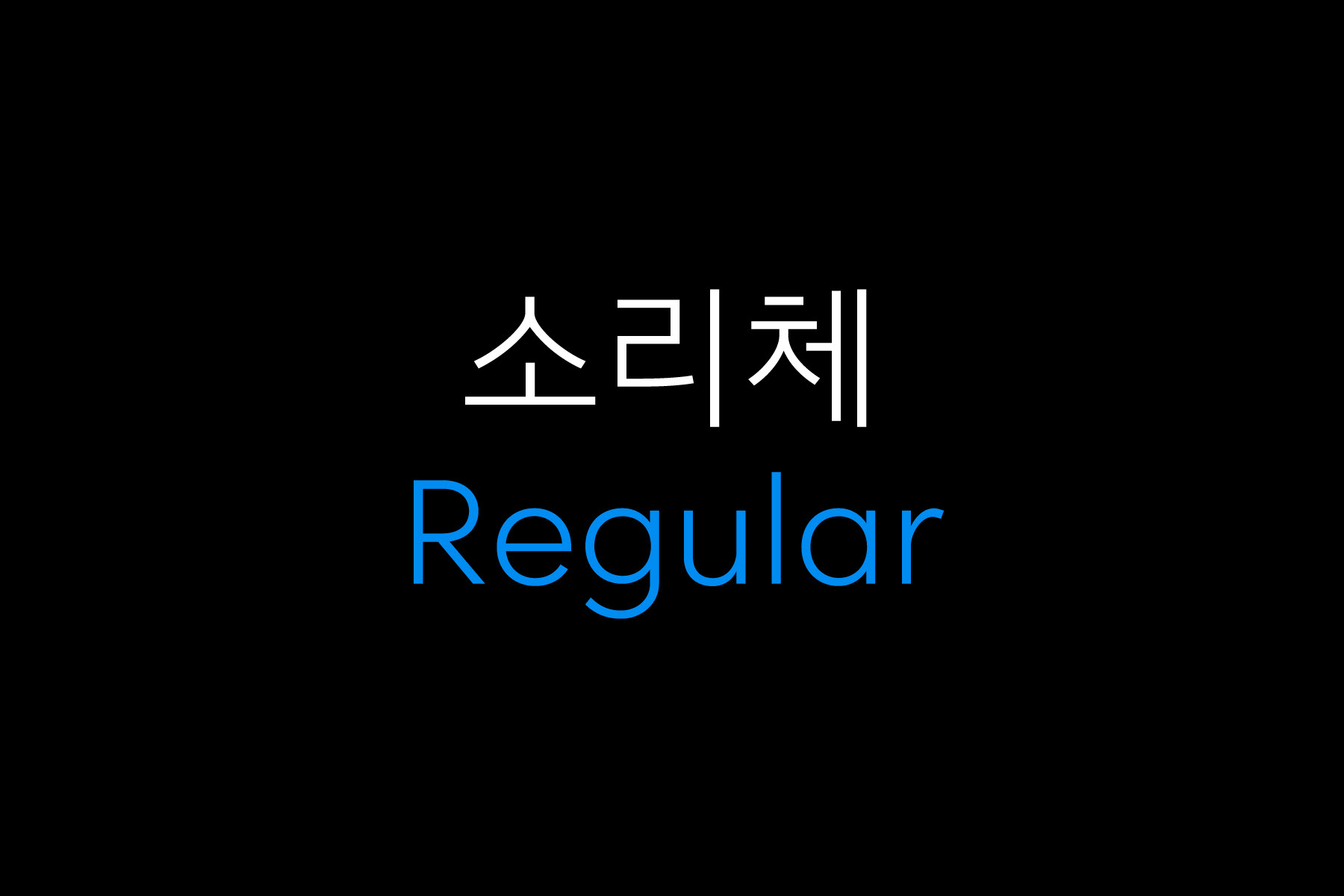 «소리체»는 수평, 수직의 획과 정원이 강조된 기하학적인 표정의 디자인이며, 우리말에 없는 외국어의 소리(f l r v z 등)를 표현하기 위한 새로운 한글 즉, '새한글(New Hangul)'이 포함된 글꼴이다. 일부는 '옛한글(ㅿㆍ)'을 되살렸고, 일부는 훈민정음의 원리에 따라 새로운 자모를 파생하여 오늘날 자모와 함께 어우러지도록 했다.
        «소리체»를 활용하여 현지 발음에 가까운 외국 지명과 인명 표기를 할 수 있으므로 여행 서적, 해외 작가의 전시 도록 등에 쓰는 것을 추천한다.
        «소리체»는 2005년 노은유의 홍익대학교 졸업 전시 프로젝트에서 시작했다. 그 후 연구를 지속하여 '일본어 음성 표기를 위한 한글 표기 체제 연구(홍익대 석사, 2008)'를 발표했으며, 2020년에 이르러 정식 폰트로 출시하게 되었다.
«Sori» emphasizes vertical and horizontal strokes and perfect circle geometric shapes, as well as adding 'new Hangul letters' to compensate for the lack of foreign pronunciations (f, l, r, z, etc.). Some letters are taken from old Hangul (ㅿㆍ) while others were newly designed based on the principles of Hangul.
«Sori» allows more accurate pronunciation for foreign locations and names suitable for authors, artists or travel books.
«Sori» began in 2005 as Eunyou Noh's graduate project, and research continued into her graduate thesis Hangul Writing Standards for Japanese Phonetic Writing (MFA, 2008) and was introduced as a font in 2020.
- 운영체제: Windows XP, Mac OS x 10.6 이상
- 글꼴 포맷: OTF (Mac/Win, Unicode) 
- 오픈타입 정보: 커닝, 언어별 문장부호, 멀티 글리프
- 글자 수: 한글 3,798자, 소리체 새한글 792자, 라틴 139자(영어, 네덜란드어, 프랑스어, 독일어, 스페인어, 스웨덴어, 아이슬란드어 등 지원), 숫자 및 문장부호 240자
- 라틴 감수: lo-ol Type Foundry
- Started 2005, Released 2020 
- OS: Windows XP or higher, Mac OS X 10.6 or higher
- format: OTF (Mac/Win, Unicode) 
- OpenType feature: Kerning, Local Punctuation, Multi-glyphs
- character set: Hangul 3,798, Sae Hangul 792, Latin 139 (English, Dutch, French, German, Spanish, Swedish, Icelandic, etc.), numerals & punctuation 240
- design: Eunyou Noh, Joohee Lee
- Latin supervision: lo-ol Type Foundry
- font engineering: Nicolas Noh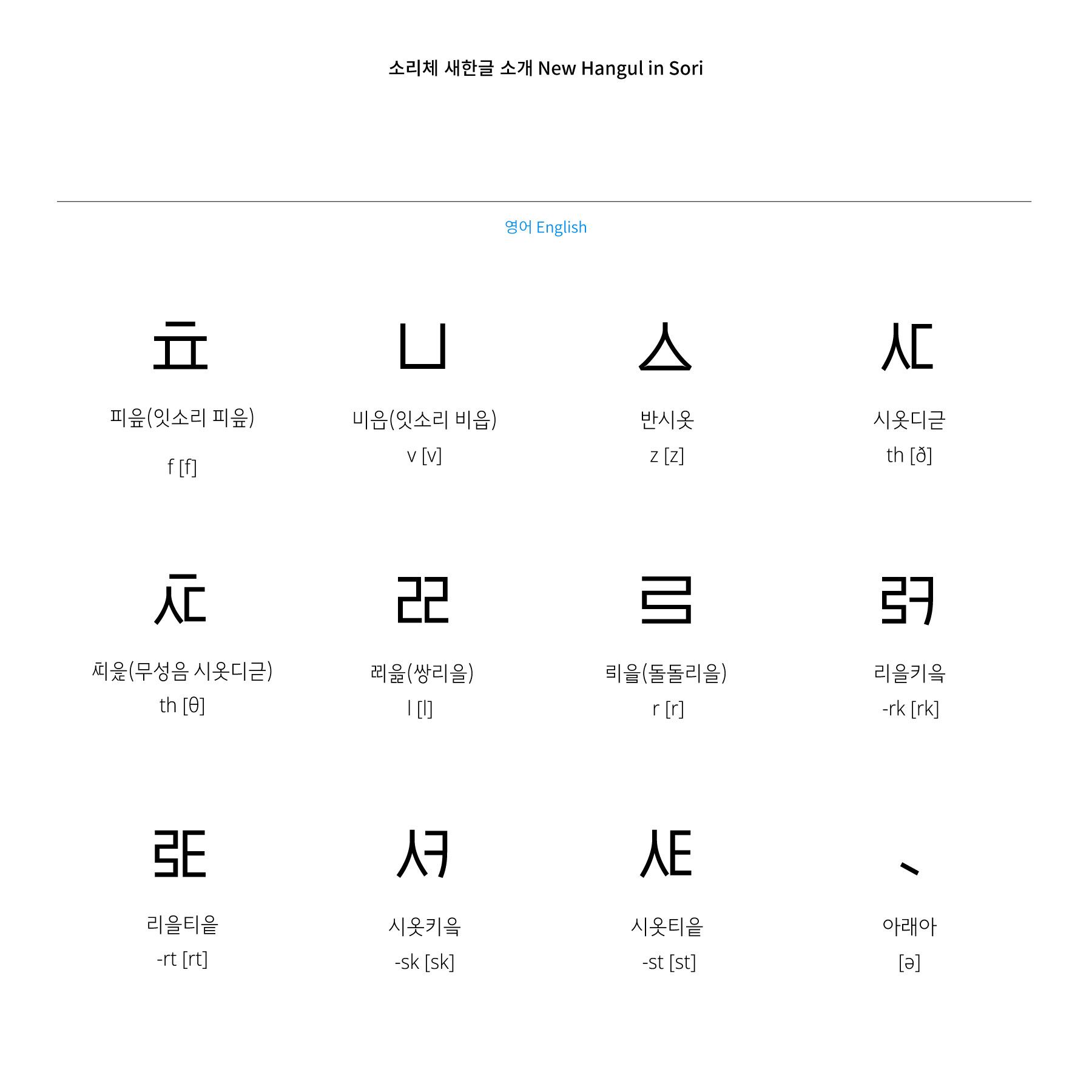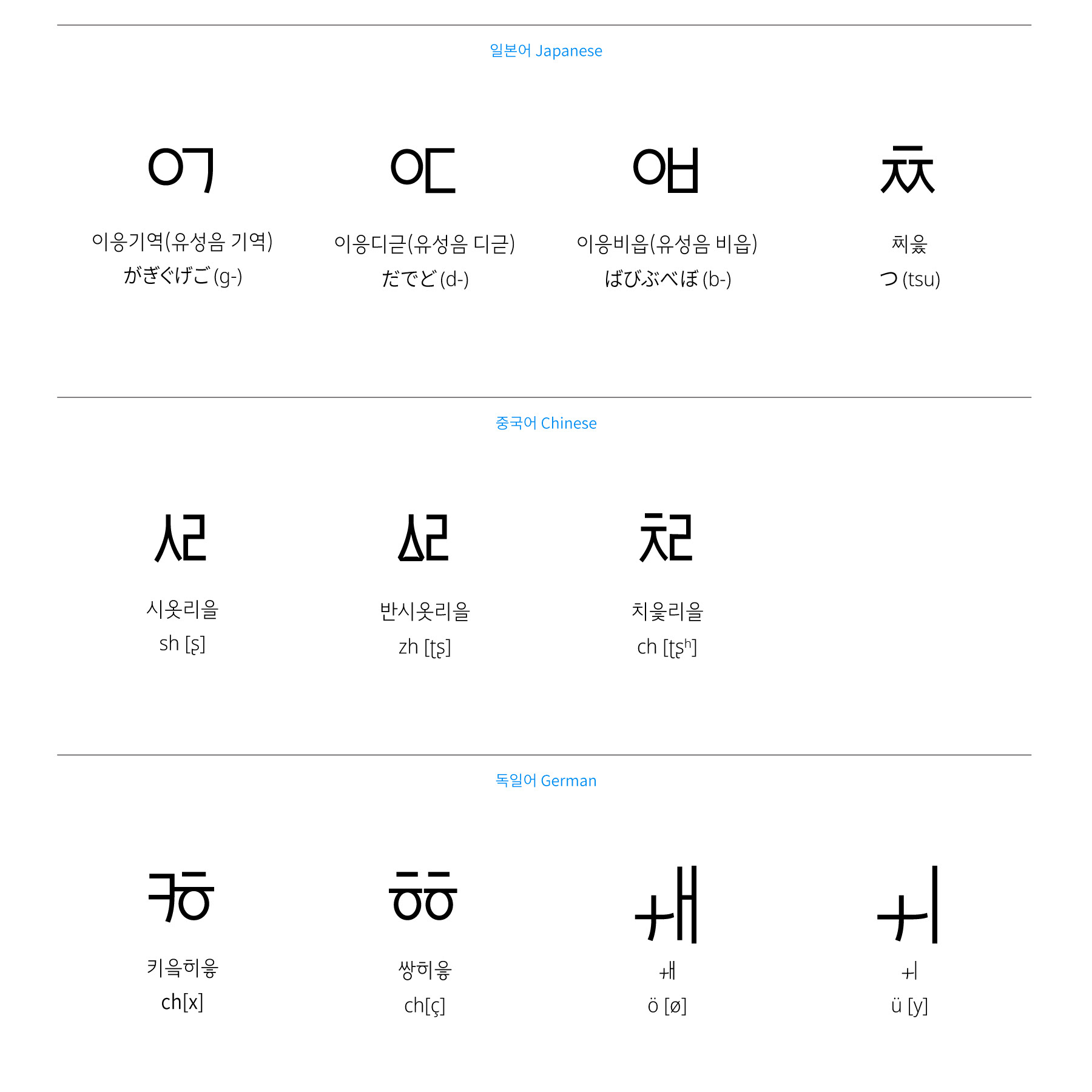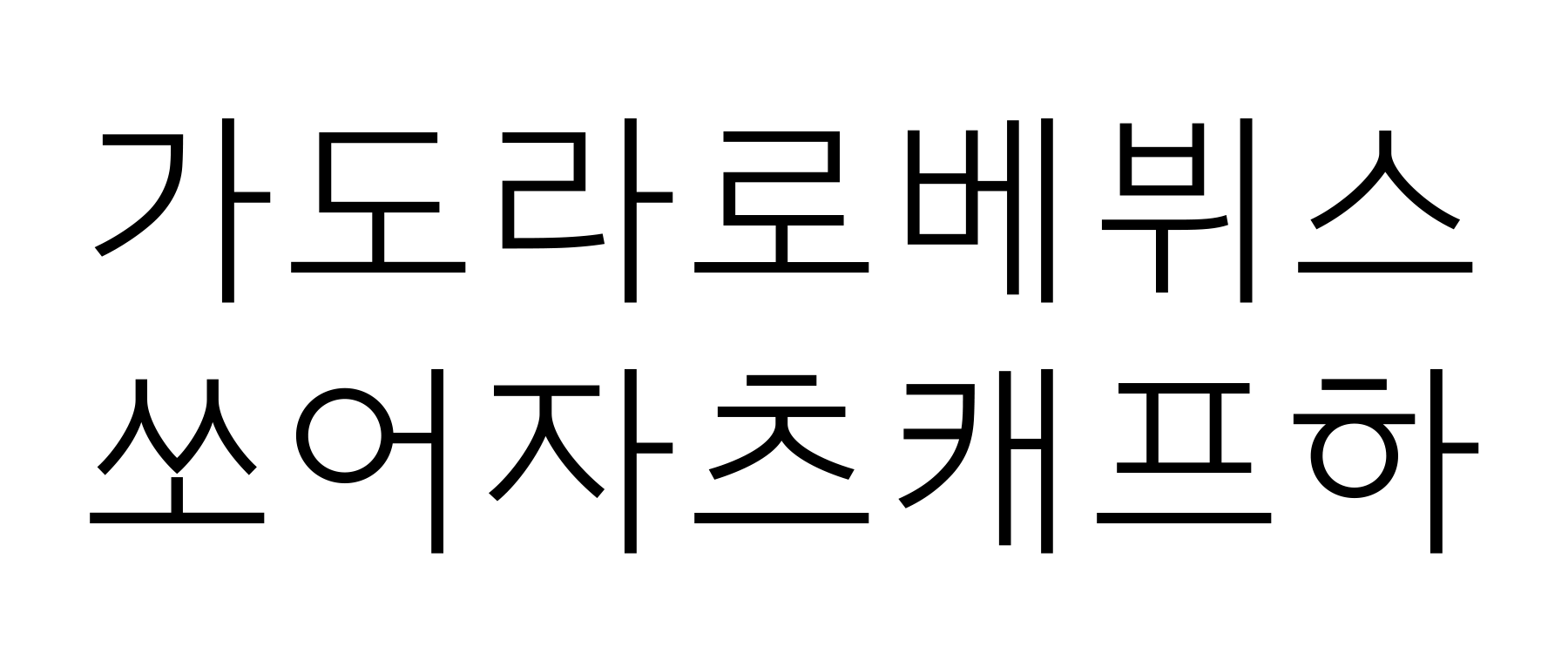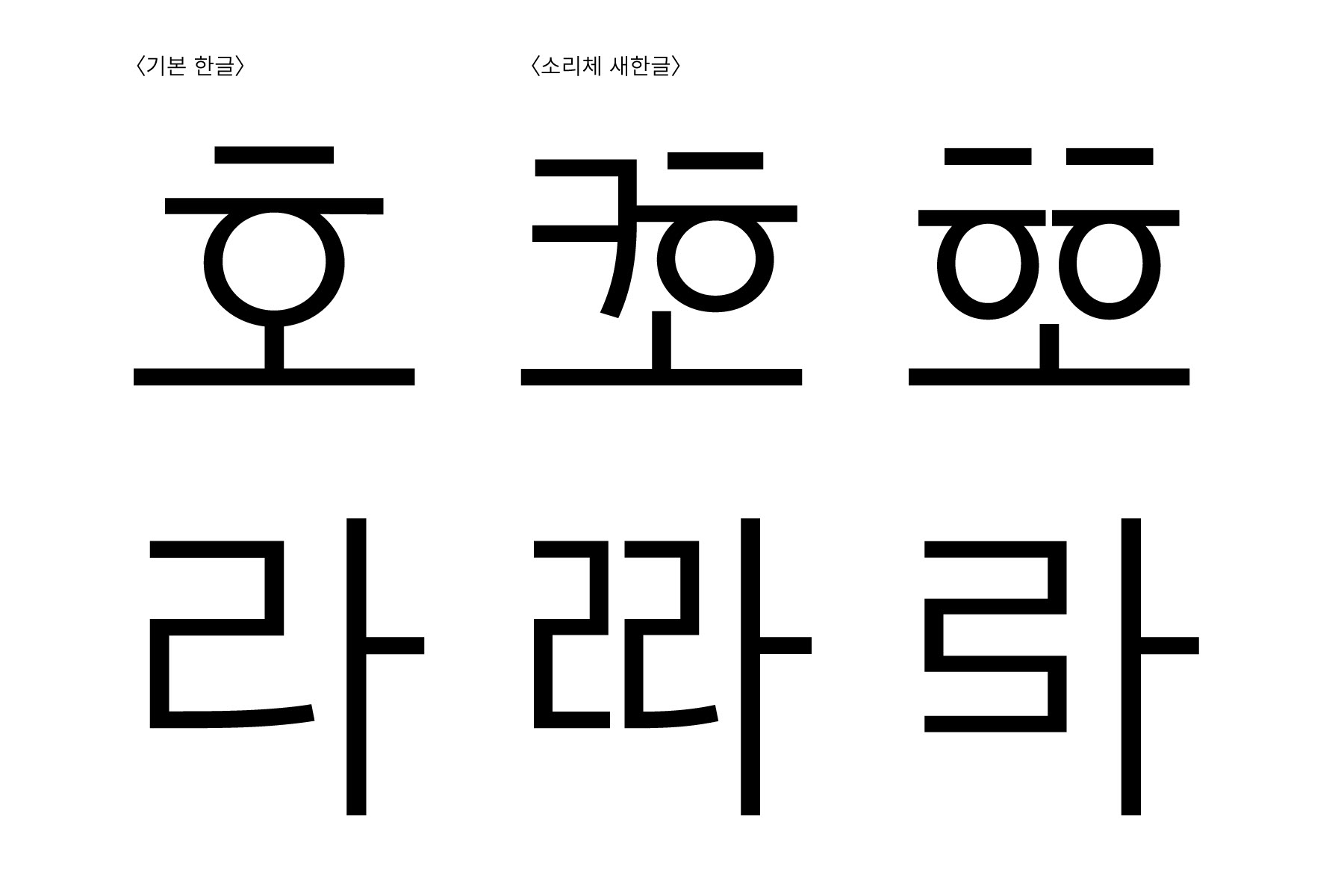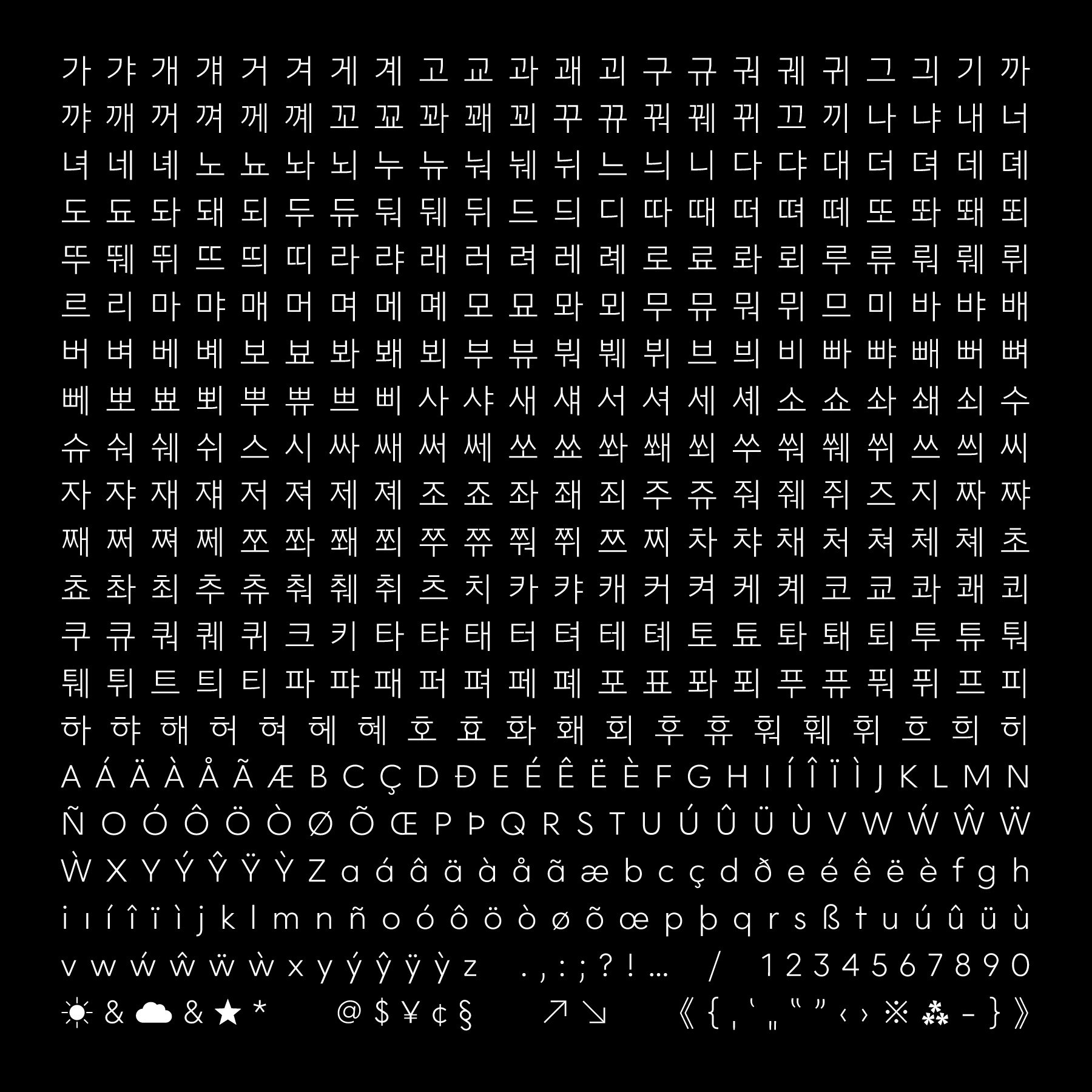 !
글꼴 구매 문의: n

ohtype.01@gmail.com